What is Primeval...
Primeval is a British television sci-fi drama that premiered on ITV in 2007.

The series follows a secret government research team, which is tasked with investigating doorways through time and space called Anomalies which are opening and allowing deadly creatures from across Earth's distant past and future to cross into and run rampant in the present. While predicting and discovering more about the Anomalies, the team must also contain the creatures and send them back through to their time periods whenever possible.

On this wiki, anyone can contribute by expanding and creating articles relating to the "Primeverse".
Be sure to check out our exclusive Primeval cast and crew interviews.
We also have a chat room and a forum for users.
Featured Article
« 

"Rule number one: anything inexplicable happens, Helen's usually behind it."

 »

— Nick Cutter's later life rule about his wife.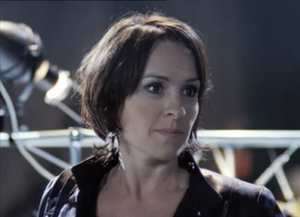 Helen Cutter (née Ambrose) was a scientist with clear and controversial ideas about life on Earth. She disappeared on travels through the Anomalies, leaving her husband Nick Cutter to spend the next eight years searching for her. Unfortunately in her later life, Helen's studies, combined with witnessing a bleak future, led her to believe that humanity was to blame for the destruction of everything beautiful on Earth, so she set out to solve the problem... Read more...
---
Read more featured articles! • Nominate a future featured article here!
"The Primeval Site" Partnership

The Anomaly Research Centre (Primeval Wiki) and The Primeval Site have reached and agreement that means both the Site and the Wiki will join forces and cooperate to build a better and prosperous Primeval community. June 2017
While this Wiki is a database on everything about Primeval, The Primeval Site takes things to the next level for all fans of the show. They have awesome custom profiles of characters and creatures, free downloads such as Primeval playing cards, custom Blu-ray covers, wallpapers, printable action figure sets and image renders of characters and The Primeval Site is currently making a special stop-motion animation using the Primeval action figures, on their youTube account, to celebrate the 10th Anniversary of Primeval.
All this can be found on The Primeval Site and much much more.
Don't forget to check out The Primeval Site's social sites for constantly updated Primeval content;
YouTube • Twitter • Facebook • Instagram
Primeval wikis in other languages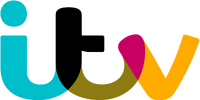 Need help?
If you have any questions or need help, please don't hesitate to get in touch with our active administrators The ARC Minister and Lythronax.